Drowning in Paperwork? You Need an Enterprise Content Management (ECM) System
Drowning in Paperwork? You Need an Enterprise Content Management (ECM) System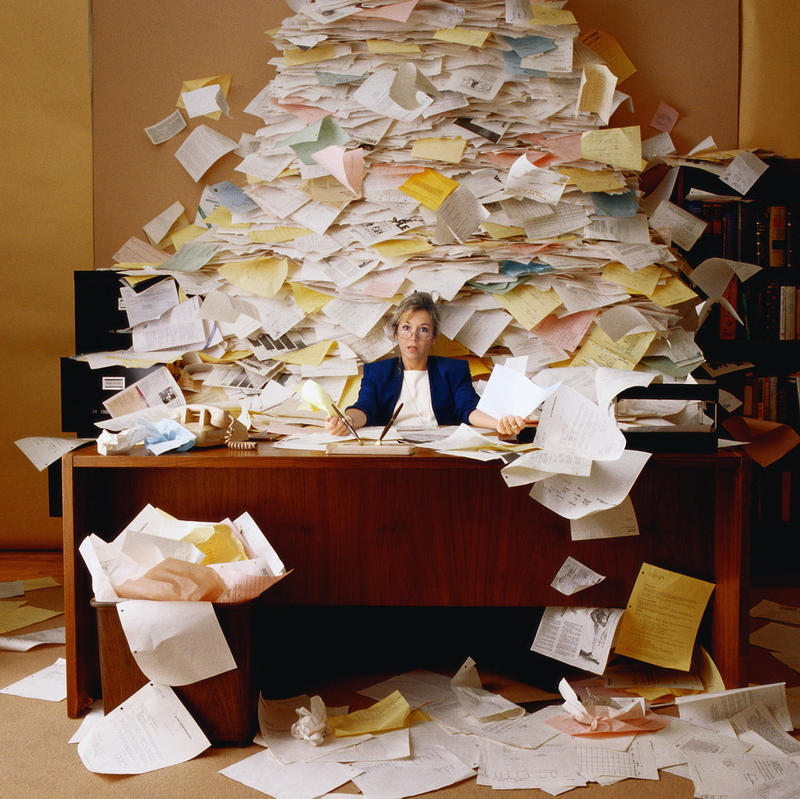 It's already well-known that information storage has become far more efficient than the old system of cabinets and cardboard boxes. But while many businesses are making use of Cloud technology and adopting digital document storage, there is still some hesitation in turning fully to Enterprise Content Management (ECM) systems.
Digital storage is faster, more convenient and much less costly that the alternative. But there is a wealth of statistical information that proves a business can achieve even greater levels of efficiency if the electronic documents they have stored are managed electronically too.
So, why is an Enterprise Content Management system so valuable to a business operation? And how can it benefit your business?

1.  Track All Information
In the old days, files and documents could easily be misplaced, forgotten, or slip through the cracks.. But an efficient Enterprise Content Management (ECM) system is able to track the use and development of every file stored in it. This is because, with all of the files centralized in one searchable location, every interaction with these documents – whether it is an addition or edit – can be acknowledged and stored.
According to a recent study, 59% of middle managers admit they have failed to find valuable information at times because of inadequate storage and distribution of information in their companies. Failure to find important information could lead to poor and costly decision-making.

2.  Controls Document Development
Developing a document, like a white paper, used to be a slow process, especially when it involved several contributors. With content continuously added to and updated, the version was always changing. So, keeping track of these versions, and maximizing control over document development, would become difficult.
But an Enterprise Content Management (ECM) system makes it simple to maintain that control. Each contributor can record their comments and input in real time and at the same time. And because each version can be saved and stored individually, progression paths can be conserved for reference at any time, if needs be.

3.  Faster Retrieval, Improved Workflows
Each individual within an organization has their own documents, media, and other content stored on personal systems, with no visibility to anybody else. Those items get moved, lost, or deleted over time; needing to be recreated from scratch, which is a huge waste of time and productivity.
Digital storage allows you to access content virtually immediately, and remotely from anywhere. This is not only good for staff that need to search for specific information or collaborate on important documents, it is also good for customers seeking details. File retrieval is greatly streamlined, so there is less waiting and therefore, a much more improved workflow. It really just comes down to allowing high value workers to concentrate on high-value tasks.

4.  Artificial Intelligence (AI)
Contrary to Hollywood depictions of technology, machines are not here to terminate humans. In fact, they are here to help us through the power of artificial intelligence.
An AI-powered Enterprise Content Management (ECM) solution can be trained to extract and tag documents through Robotic Process Automation (RPA), learning to automate tasks such as identifying content type, the appropriate action, and where the content should be stored. This also includes image and audio files, starting appropriate workflow processes and automatically respond on incoming content.

5.  Lower Business Operating Costs
Adopting an Enterprise Content Management (ECM) system lowers the amount of printing, photocopying, and posting needed. Before the advent of the internet, documents were reproduced in hardcopy and then either distributed in-house or posted to other locations. The process was necessary, but also costly.
Digital document storage, however, makes sharing information paperless, negating the need to print anything before distributing it, ensuring significant savings. In fact, according to the EPA, a paperless office saves an estimated $80 per employee in printing costs per year. When Yale University decided to move away from paper in 2013, total savings worth $252,000 were recorded across just 3 university departments.

6.  Improves Document Security
Perhaps the most important benefit to adopting an enterprise content management system is the greater degree of security it lends to document storage. Security is always a concern, but recent years has seen an increase in malicious attacks. In fact, a 2016 Ponemon Institute report into corporate data breaches in the UK found that malicious or criminal attacks represented 51% of the incidents, up from 31% just 5 years earlier.
Whatever your company's security policies might be, an Enterprise Content Management (ECM) system can be programmed to apply them at all times. It also allows for automatic logging, report compilation and regular information auditing. And with refined document access capabilities based on specified contingencies such as individual users, project team members, executive group, or even role relevance, only the right people will be allowed to access sensitive documents.
With That in Mind…
At DataPro Solutions, we see complexity and make it simple. Our business exists to improve how you manage your information, be it Content Management Services or digitization of your information. We can make a real difference to your business. This is what drives us.
DataPro Solutions Team
(509) 532-3530

info@datapronw.com

Related posts