NT7000
Punch in and out using fingers, proximity badges, HID badges, or ID/SSN key-in
Transfer multi-level groups to support labor tracking needs
Submit time-off requests
Input hours for sick leave, vacation, personal leave, etc.
Input tips, bonus dollar amounts, etc.
Access timesheets, work schedules, accrual information, and performance tracking data (point system) in real time.
Submit timesheets for approval
View punches in online and offline mode
NT7000 LITE
Punch in/out using your fingers or proximity badges
Transfer multi-level groups to support labor tracking needs
Input sick leave hours, vacation hours, personal leave time, etc.
Support input of tips, bonus dollars, etc.
Support employee schedule lockouts
Support employee meal lockouts
Trigger bell and door relays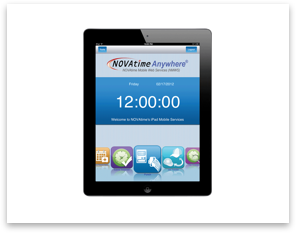 NOVA MOBILE
Clock in and out; offline time punches
Perform job/project transfers
Automatic time punch lockout based on the GPS location
Automatic job or department transfer based on pre-defined geographic coordinates or the address associated with a job or a department
View work schedules for the current and following weeks
Review work hours for the entire pay period
Request sick leave hours, vacation hours, personal leave time, etc.
Review time-off request statuses
Submit FMLA requests
Input and submit expense reports
Submit timesheet
View and edit employee profile/personal data.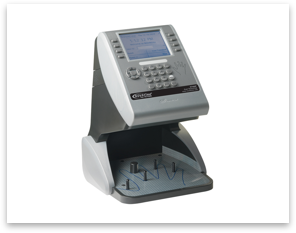 GT400
Punch In and Out using your hands or key-in using badge number
Transfer multi-level groups to support labor costing needs.
Real-time access to your employees' accrual information (Vacation Hours, Sick Leave, Personal Leave Time, etc.)
Real-time access of employee timesheet
Real-time access to employee work schedules
INTELLITOUCH60
Review punches, hours, schedules, and benefits
Request time off
Acknowledge meal and break time
Attest to daily shift or pay period activity and compliance
Enter a missing punch
View historical time cards
Add a callback punch
Enter tips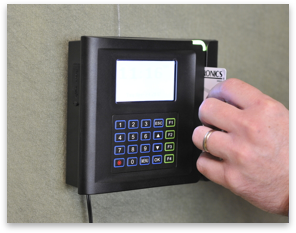 IDPUNCH 9
Reviewing pay period work hours
Previewing work schedules
Reviewing vacation, sick time, and other time off bank balances
Submitting a vacation request
Entering tips when applicable, for example, wait staff or other service employees
Transferring to a different department
Barcode badge: Code 3 of 9 or Interleaved 2 of 5
Magnetic stripe badge: Track 2 BCD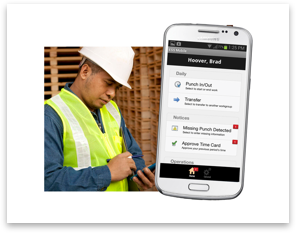 ESS MOBILE
Punch In/Out.
Punch restrictions prevent double punching or punching in early or out late for shifts, breaks or meals.
Enter hours through a daily worksheet.
Receive alerts for missing punch, unapproved time card, and pending messages.
Enter missed punches.
Approve time card.
Transfer from one department to another.
Request leave for partial day, full day, or multiple days and review leave request history.
Send Call in Late and Call in Absent notices to supervisors.
Leave a message to supervisor and review message history.
Enter tips, if employees report tips.
Enter expenses, if employees report meals and mileage, for example.
Review punches, schedules, worked hours, benefit balances, and leave requests.
Change login PIN.