Top 5 Benefits Of Time And Attendance Software
Reasons to Implement Time and Attendance Software
There are plenty of reasons your company should consider implementing time and attendance software. The largest, of course, is that it's one of the few ways to accurately track hours and compensate employees for their time, as inaccurate reporting is major source of waste or "time theft."
In turn, the accuracy in reporting leads to many ancillary benefits that are just too compelling to ignore. Here are the top 5 benefits of time and attendance software that should factor into your consideration.
Accurate Payroll Reporting
With a drive to continually improve productivity, few areas will negatively impact a firm's efforts as much as inaccurate payroll reporting. This applies equally to under-reporting as well as over-reporting, with the latter being the most obvious threat. The potential for errors in payroll reporting without automation can cost thousands of dollars every pay period.
This impacts wages that are paid, as well as taxes that are owed on those wages…the potential impact on your company's finances are too large to ignore. Therefore, it is vital that payroll reporting be as accurate as possible.
Reduction of Liabilities
Compliance is a necessity, as potential losses to regulatory actions or lawsuits are to be avoided at all costs. Time and attendance software is one of the best safeguards against applicable liabilities because of accurate reporting and record retention.
In fact, they do so in some very significant ways.
For instance, one of the most common lawsuits against employers is non-payment of overtime. In some cases, this is due to bad corporate practices, but in other cases, it is due to inaccurate time reporting. However, with time and attendance software, the exact time logged by employees is maintained in the system.
Presuming accurate reporting by employees, they are paid for the work that they do, including overtime, precluding non-payment for overtime worked.
Employment taxes are also a large liability for companies. The IRS assesses significant penalties related to employment taxes every year. Among the causes are poor timekeeping, incomplete records, and misclassification of employees.
Accurate reporting and recordkeeping regarding time worked are mandated by the Fair Labor Standards Act. By using software, records are instantly accessible, making for easy reporting and auditing. Should the Department of Labor request records, compliance with that request can be done almost instantaneously.
Additionally, sophisticated time and attendance systems can help employers plan for and maintain compliance with the Affordable Care Act's requirements tied to part-time workers. Investing in a time and attendance software system is a great defense against potentially costly liabilities.
Accurate Pay for Employees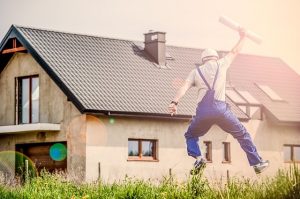 Nothing will sour the relationship between an employee and an employer like inaccurate pay. A time and attendance software system will help ensure accurate pay, as accurate logging of hours means employees will be paid exactly what they are owed.  To help ensure accuracy, many time and attendance systems allow employees to view their records via the time clock, mobile device, PC, or even a Kiosk.  Employees can even request time off via the software.
As previously mentioned, non-payment of wages owed, especially overtime hours, is a major liability in addition to being a sure route to losing valuable workers to competitors. Accurate reporting and payment builds trust with employees and reduces liabilities.
Increased Productivity
Time and attendance software can be used to track performance and efficiency of employees, giving employers the ability to identify coaching and development opportunities for their long-term benefit as well as the company.  Many time and attendance systems offer Points systems that allow employers to automatically track absences and tardies.  At predetermined thresholds, employees may then receive formal notices.
A time and attendance system can assist with shift management for businesses engaged in shift-based production or shift-based services such as call centers. Advanced scheduling features allow employers to rapidly search and secure additional staffing or replacements through callouts delivered to the employee's smartphone.
Easier Operation, Environmentally Sound, and Increased Efficiency in Human Resources
Another benefit of a time and attendance software system is that time reporting becomes easier for employees and timekeeping become far easier and more efficient for payroll and human resources. In comparison to old-school paper-based systems, efficiency, accuracy, and unwanted fire drills are reduced. Believe it or not, time and attendance software can even help keep track of remote employees.
Another consideration is that it decreases the amount of paper produced by your business. This reduces both paper expense and waste disposal costs, thereby improving the company's environmental footprint.
As you can see, a time and attendance software system has benefits that greatly outweigh the costs. Give us a call or contact us if you have any questions.